10 Surprising Health Benefits of Honey
Since ancient times, honey has been used as both food and medicine.
It's very high in beneficial plant compounds and offers several health benefits. Honey is particularly healthy when used instead of refined sugar, which is 100% empty calories.
Here are the top 10 health benefits of honey.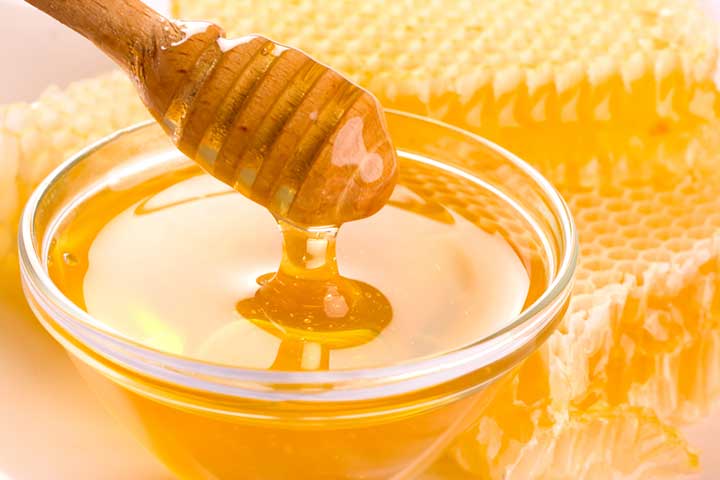 1. 

Honey is a source for vitamins and minerals

Most honey is full of three incredibly important vitamins and minerals. Honey is a source of Vitamin C, which has a variety of benefits on the human body, including strengthening the immune system. It also is a source of calcium, which strengthens the bones. Lastly, honey is shown to contain iron, which is helpful to the circulatory system.
2. Honey is a great alternative to sugar
Honey contains sugar; there is no doubt about that. However, the type of sugar it contains is different from the white sugar we put in our morning coffee. Without getting too much into the chemical structures of each, let's just leave it at the fact that real honey contains real sugar. Other compounds found within honey, such as dextrin, combined with the natural sugars found within honey, help to regulate a body's blood sugar level.
3. Honey is a prebiotic
Honey may be used as a prebiotic. This is not to be confused with probiotics, such as yogurt, which contains healthy micro bacteria that aide the intestines in the digestive process. Prebiotics, however, serve as food for these bacteria, which in turn increases the amount of "healthy" bacteria within your body.
4. Honey conditions the skin and hair
Honey can alleviate skin conditions such as dermatitis and dandruff. The application of honey to affected skin has shown to alleviate conditions after completing the regimen. Using honey as a remedy for skin conditions has proven to soothe itching and scaling, and also has shown promise in improving hair loss.
5. Honey gives you a quick energy boost
Athletes have been known to take a spoonful of honey when they're feeling drowsy or light-headed. As mentioned, honey has a positive effect on a person's red blood cell count, as well as his oxygen levels. Of course, higher oxygen levels mean higher energy levels. The consistency of honey also gives it "time-releasing" qualities, making it even more beneficial for athletes who must be active for long periods of time, such as marathon runners.
6. Honey Prevents Cancer and Heart Diseases
Honey contains flavonoids, antioxidants which help to reduce the risk of some cancers and heart disease.
7. 

Reduce ulcers and other gastrointestinal disorders

Recent research shows that honey treatment may help disorders such as ulcers and bacterial gastroenteritis. This may be related to the 8th benefit.
8. Anti-bacterial, Anti-fungal
Honey has powerful antibacterial and antifungal properties that keep the wound clean (without using petroleum-based jellies). These cleansing properties are triggered when the honey is diluted by plasma from the wound, which causes the honey to create hydrogen peroxide.
9. Reduces cough and throat irritation
Honey can alleviate symptoms of congestion, especially in children. The syrupy consistency of honey forms a film in a person's mouth and throat that soothes the irritated areas and shield the areas from further infection. Using honey to soothe sore throats works especially well to regulate sleeping patterns when a cough is keeping you up at night. The protective film created continues to work its magic throughout the night, allowing for a good night's rest.
10. Heal wounds and burns
Honey acts as a natural wound sealant and tricks the body into believing that the burned area is covered with healthy skin. This can dramatically reduce pain. Also, the body then heals the wound from the inside out, rather than scabbing over to heal from the outside in (which can trap infection). Simply spread honey on the burn and wrap it loosely with gauze. Change the dressing three to four times per day.
---